APBA is excited to announce we will be doing special customized T-shirts!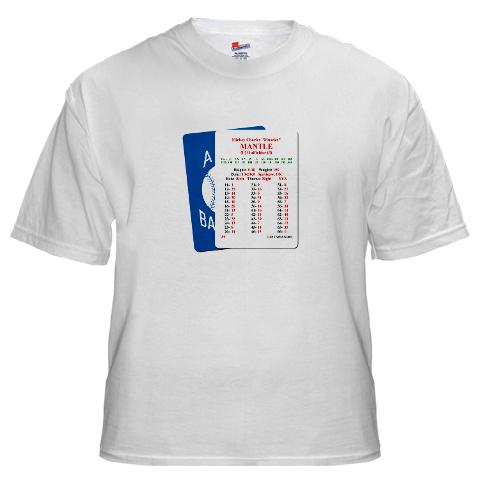 The original card is Mickey Mantle, customized with the info you supply us. See the product here: www.cafepress.com/apbagames/9537039
Please send the following info to apbamichelle@gmail.com:
First Name(s):
Last Name (all CAPS):
Year:
Height:
Weight:
DOB, City, State:
Shirt type/color:
PLEASE NOTE: Fields remain as is, if not specified. White T-shirt is standard. We will let you know when your custom product is posted for sale.